One of the most anticipated models in the "reachable" class is here. The 1:18 Norev 2020 Mercedes-Benz AMG GT Black Series in the crazy magma beam color. It's definitely a very impressive diecast model.
Norev offers it in a limited edition of 2000 pieces for this color. There's also a silver one, also limited to 2000 pieces.
The model itself is well made with lots of details and typical Norev traits. Like the sealed front grilles for example. Luckily they are very well done and not that obvious. The crazy big wing at the back is also replicated nicely.
Norev uses photoetched details for the logos all over the model, too. The stance is nice, the calipers and breaks are also well done.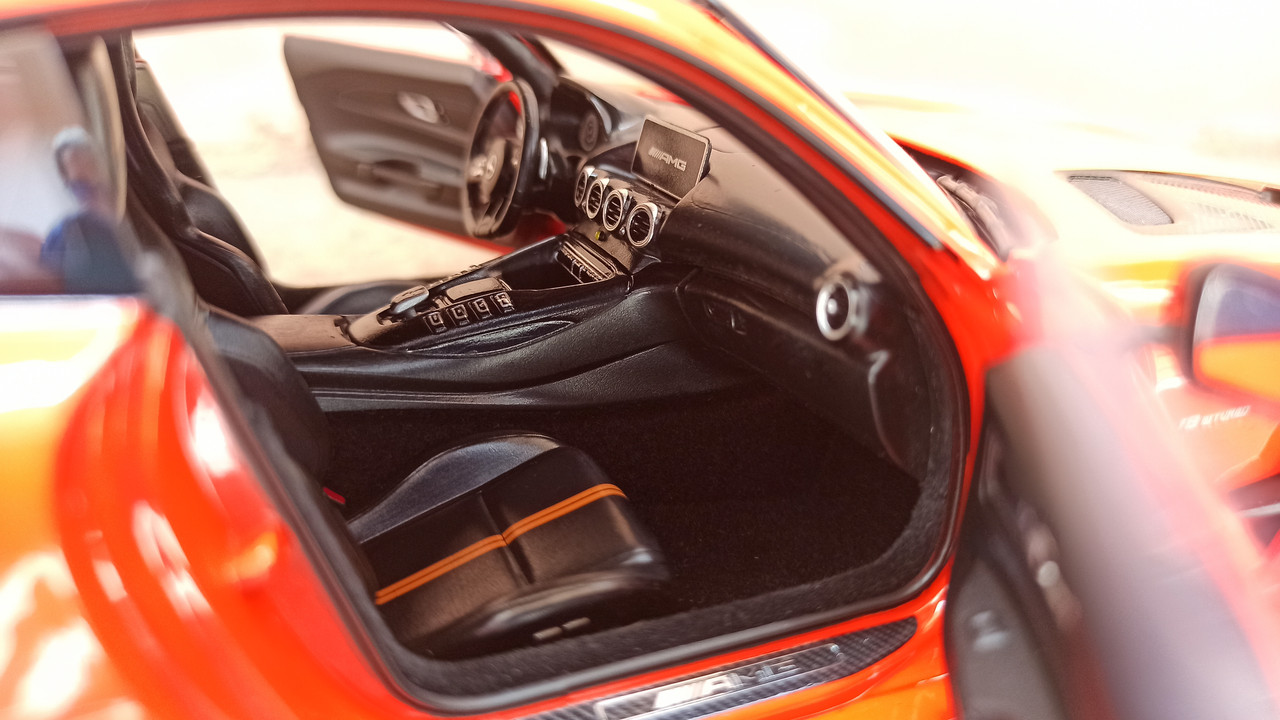 The interior is up to par with similar Norev Mercedes models. It feels a tad lower than their Bentley Continental GT interior, but it's also updated and improved a bit from the previous Mercedes GT models.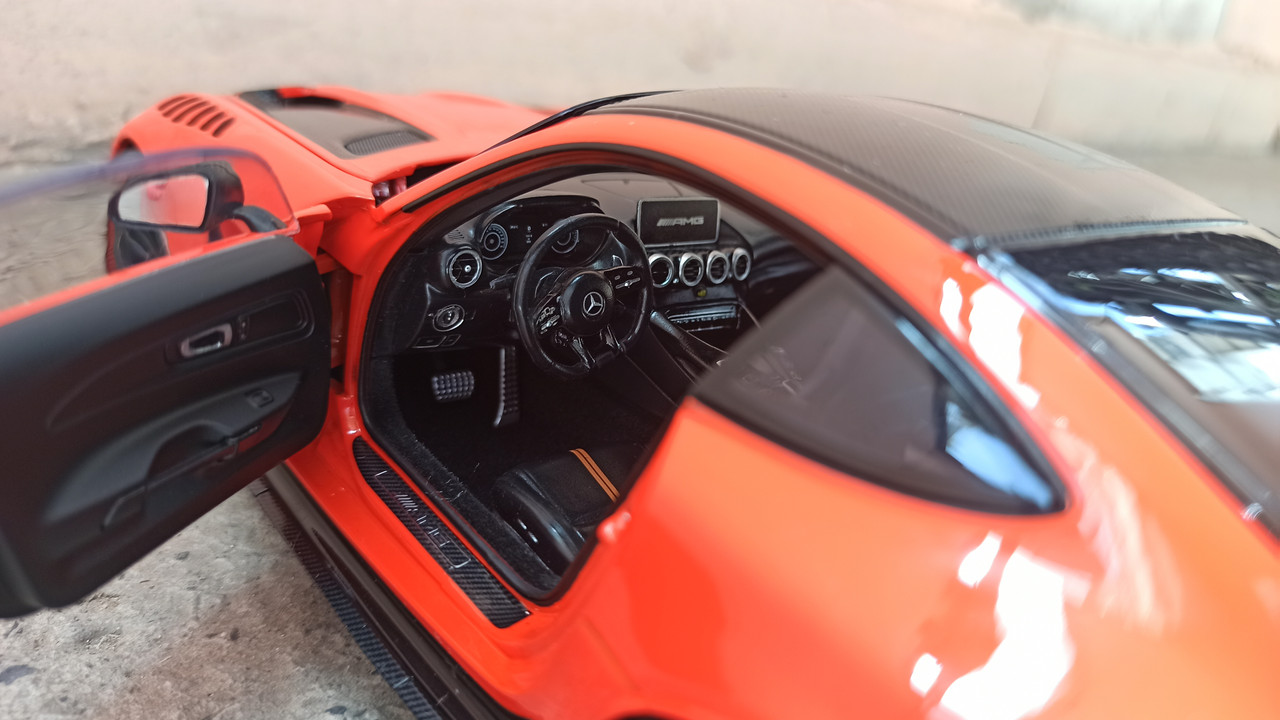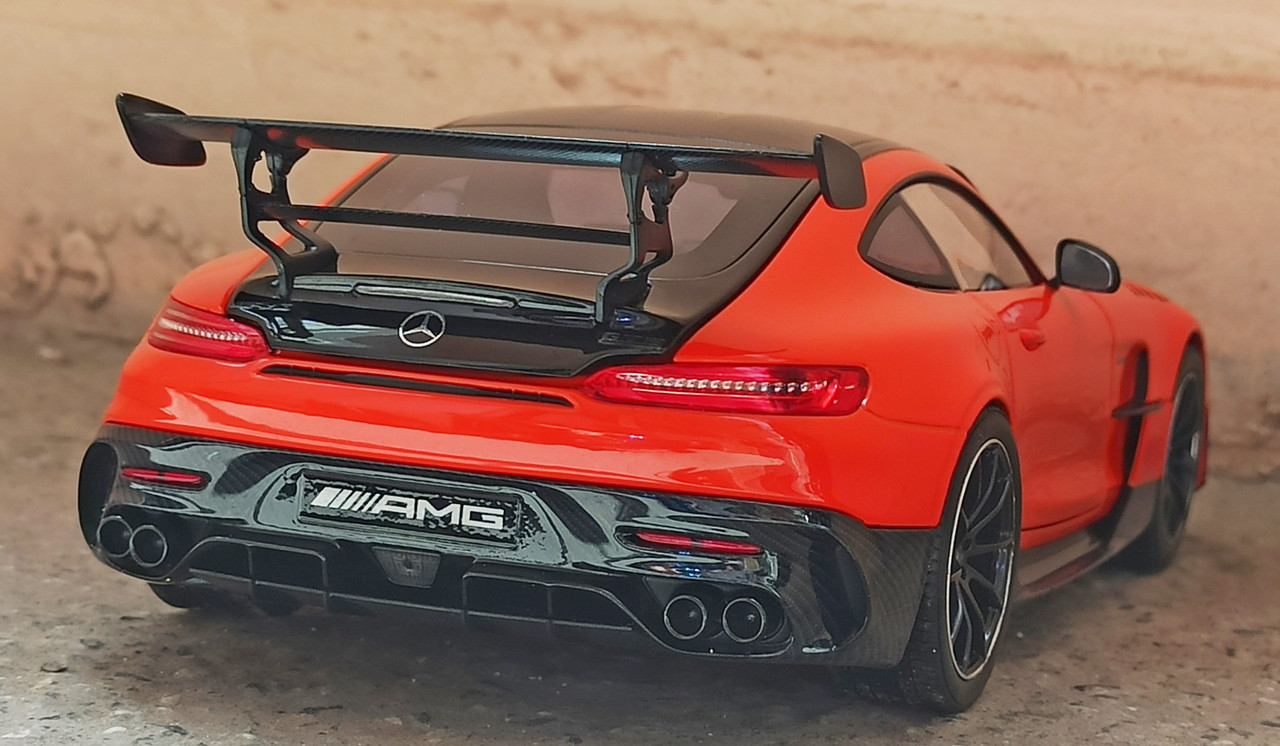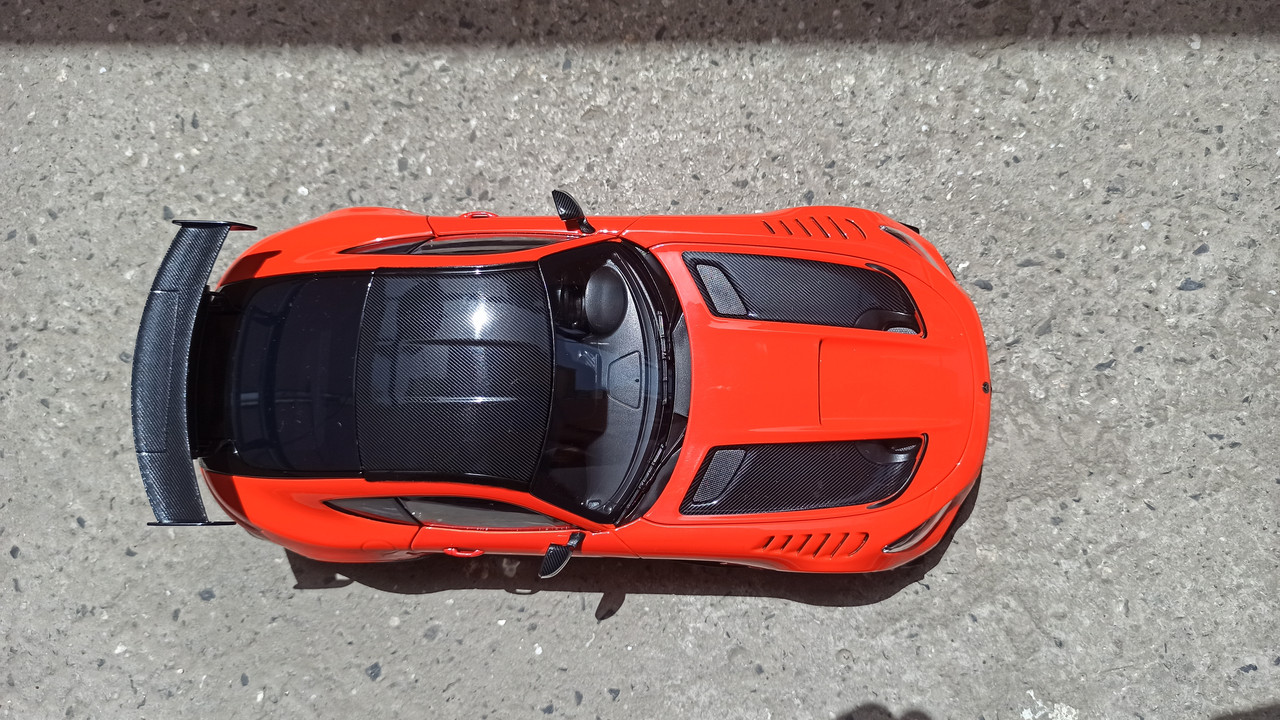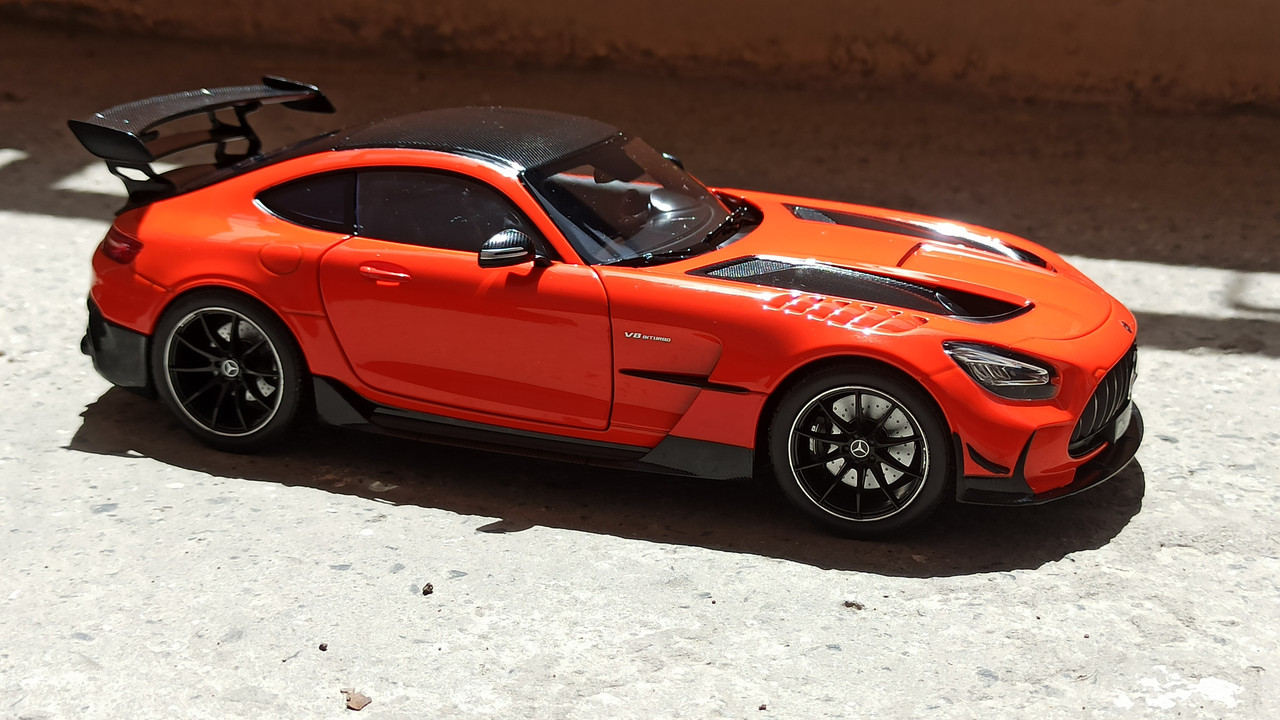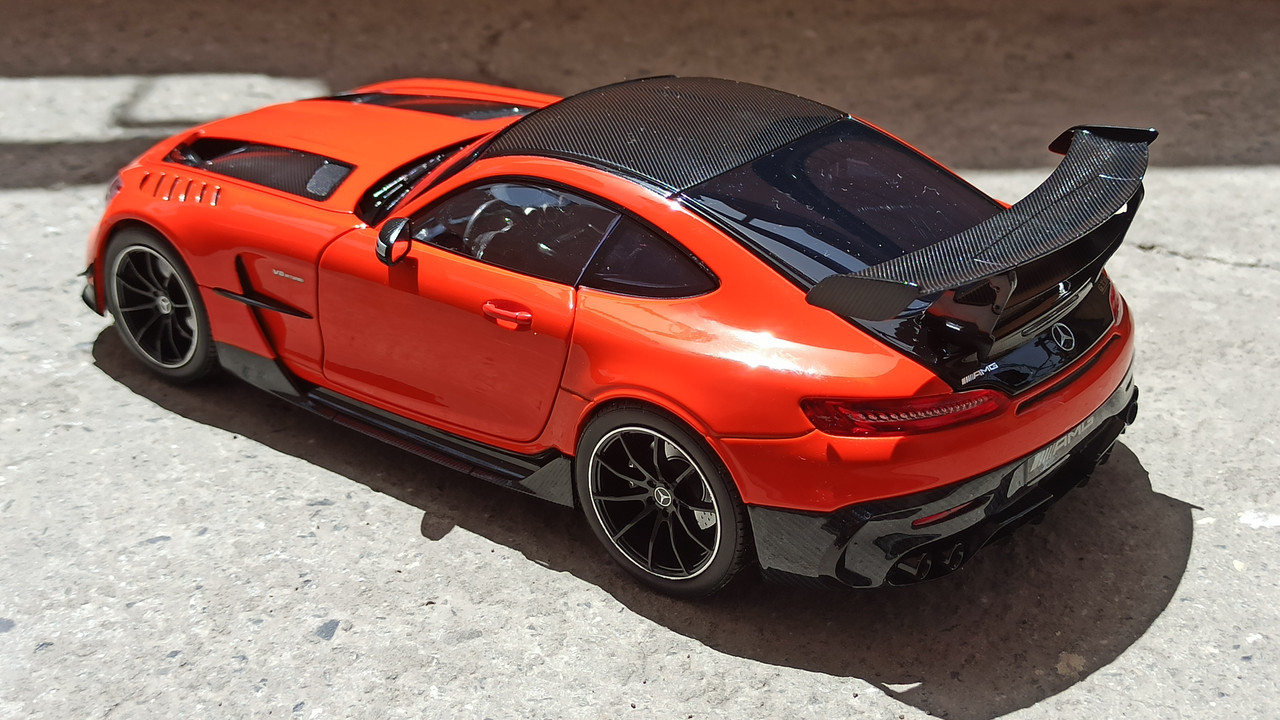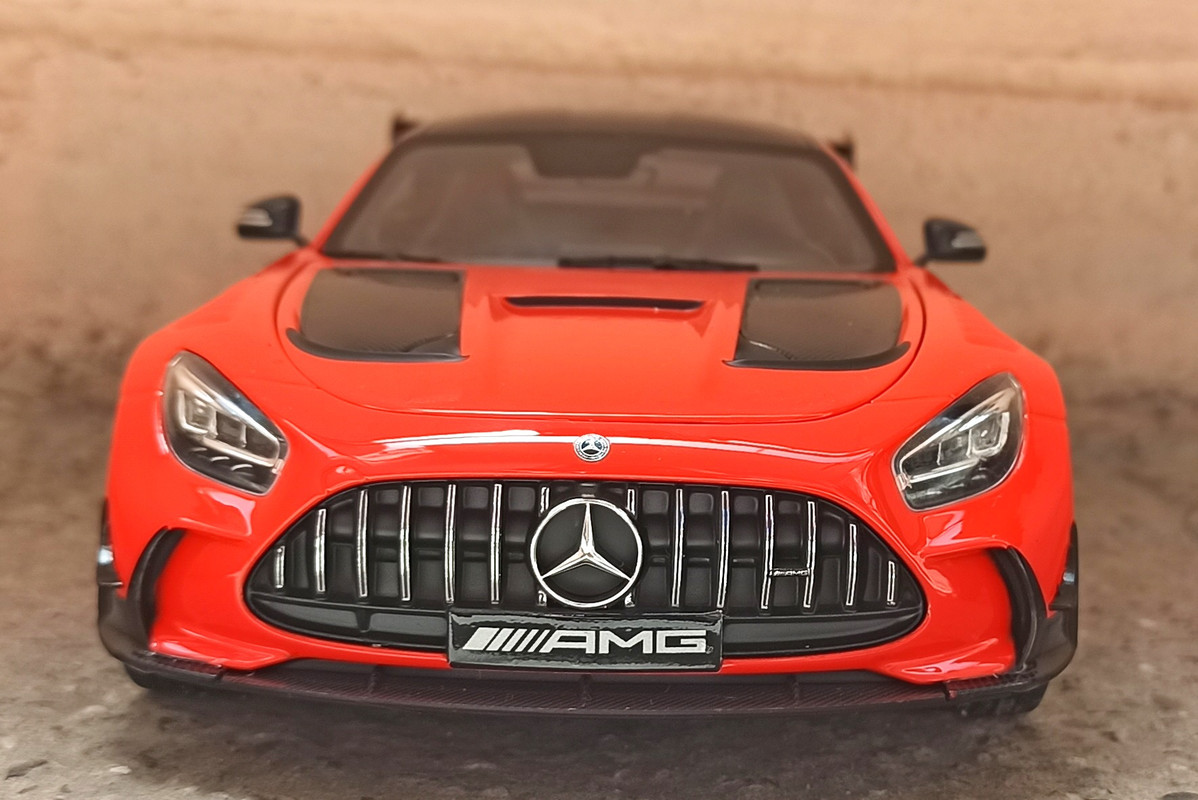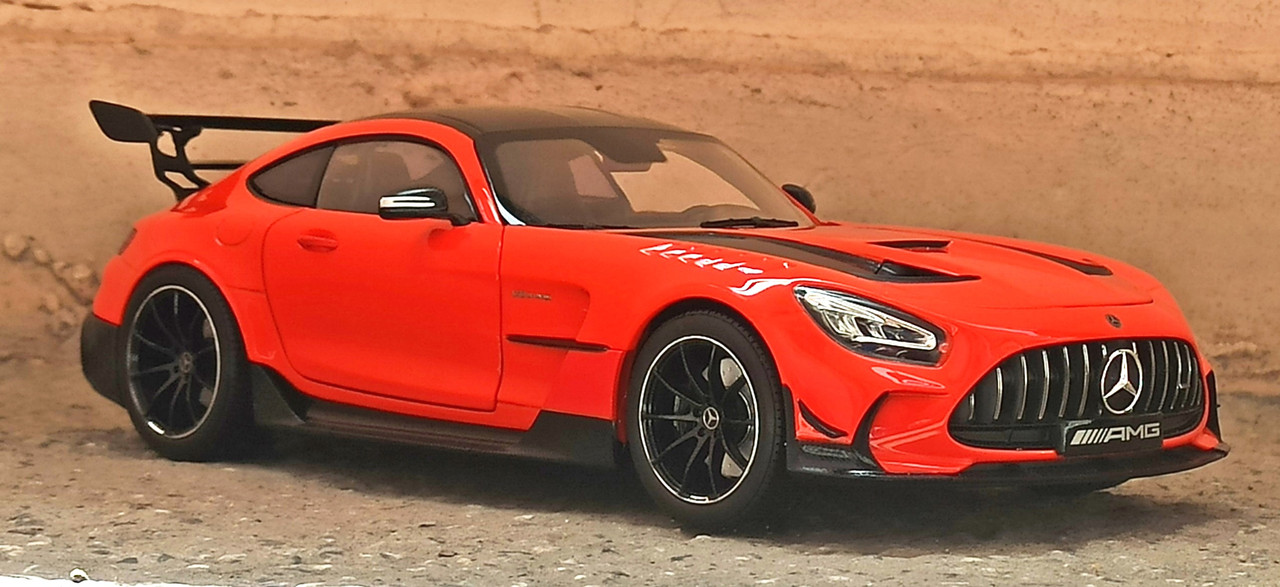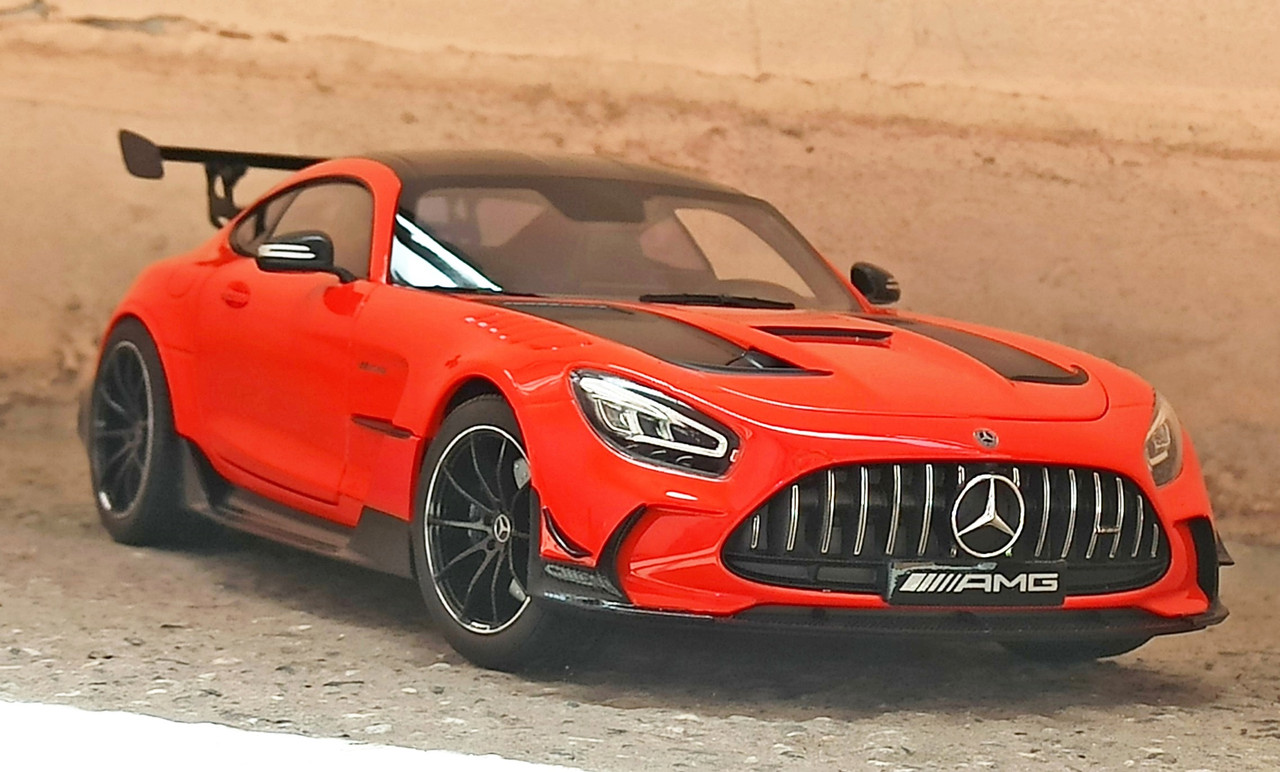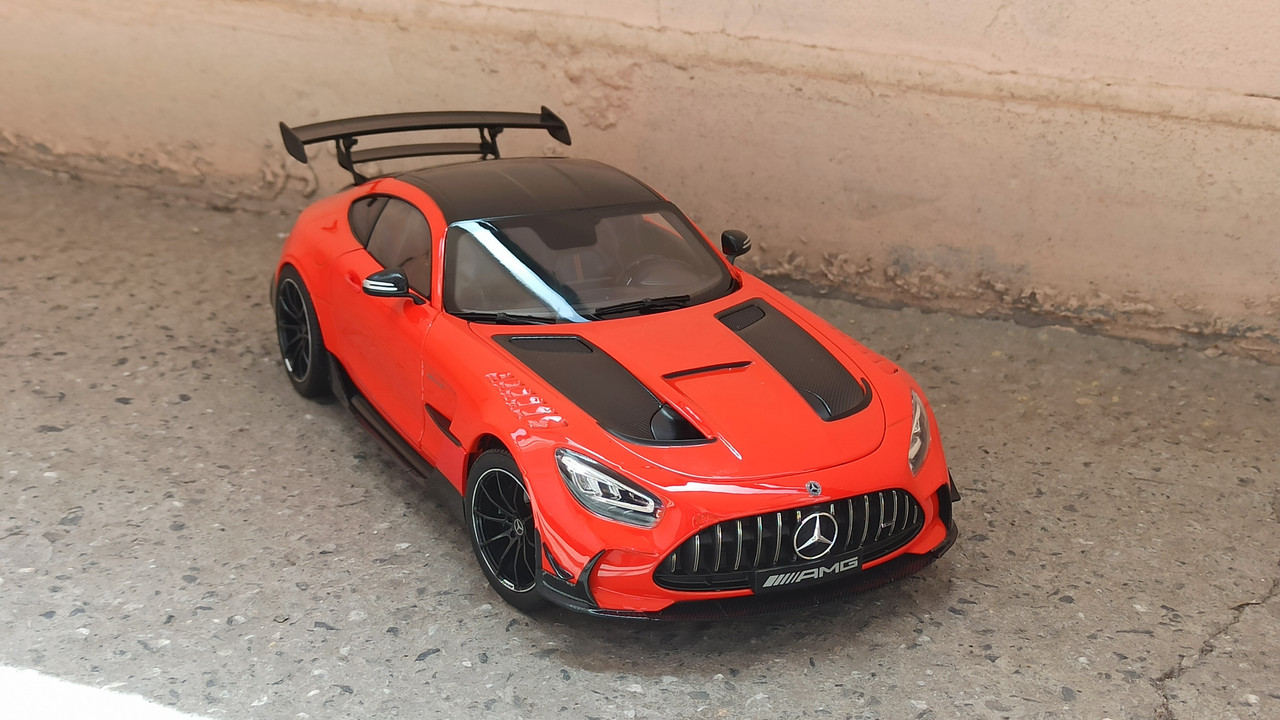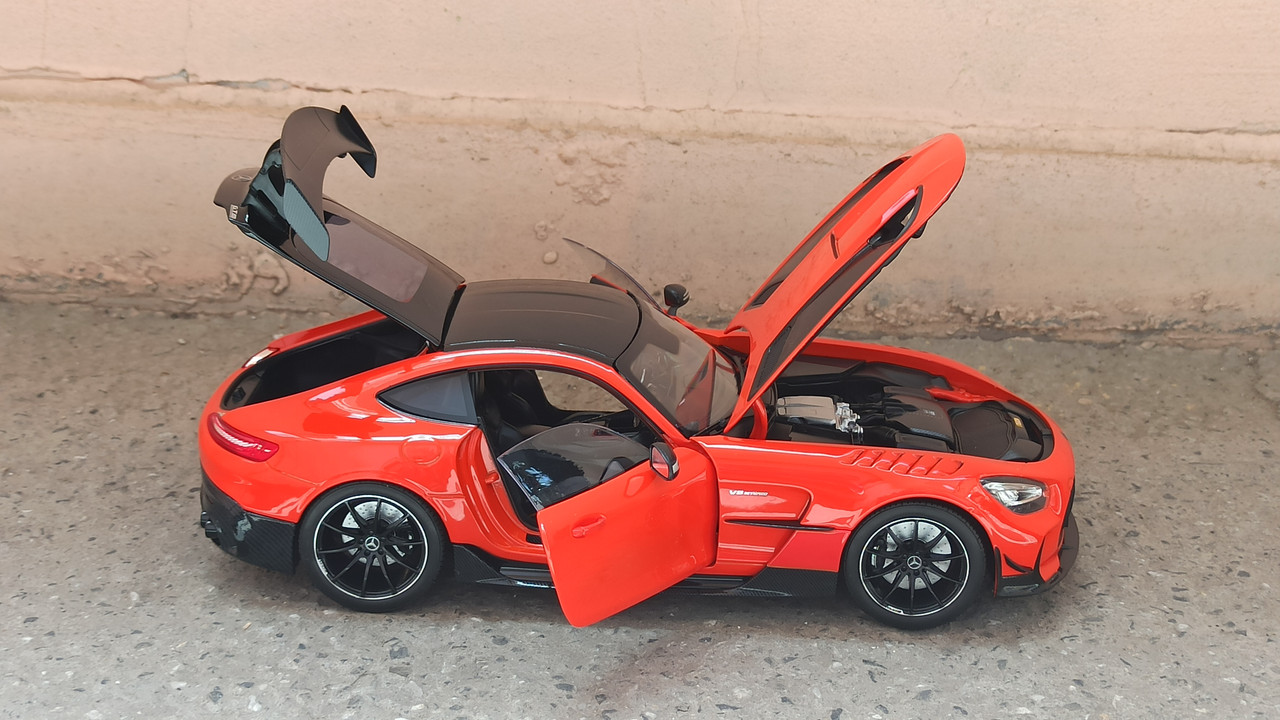 The engine is a bit of a let down, especially at his price point. Still, it's better to have "some" engine than a sealed front.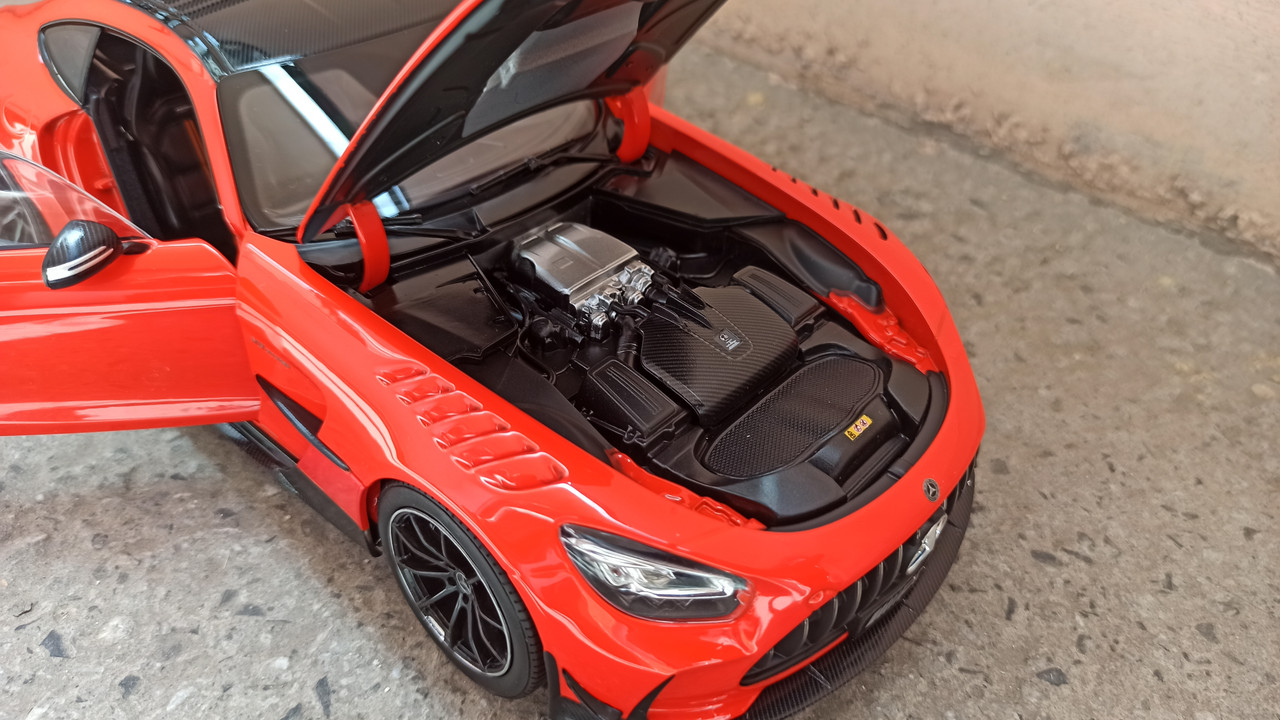 The entire interior is flocked with carpet and with nice details.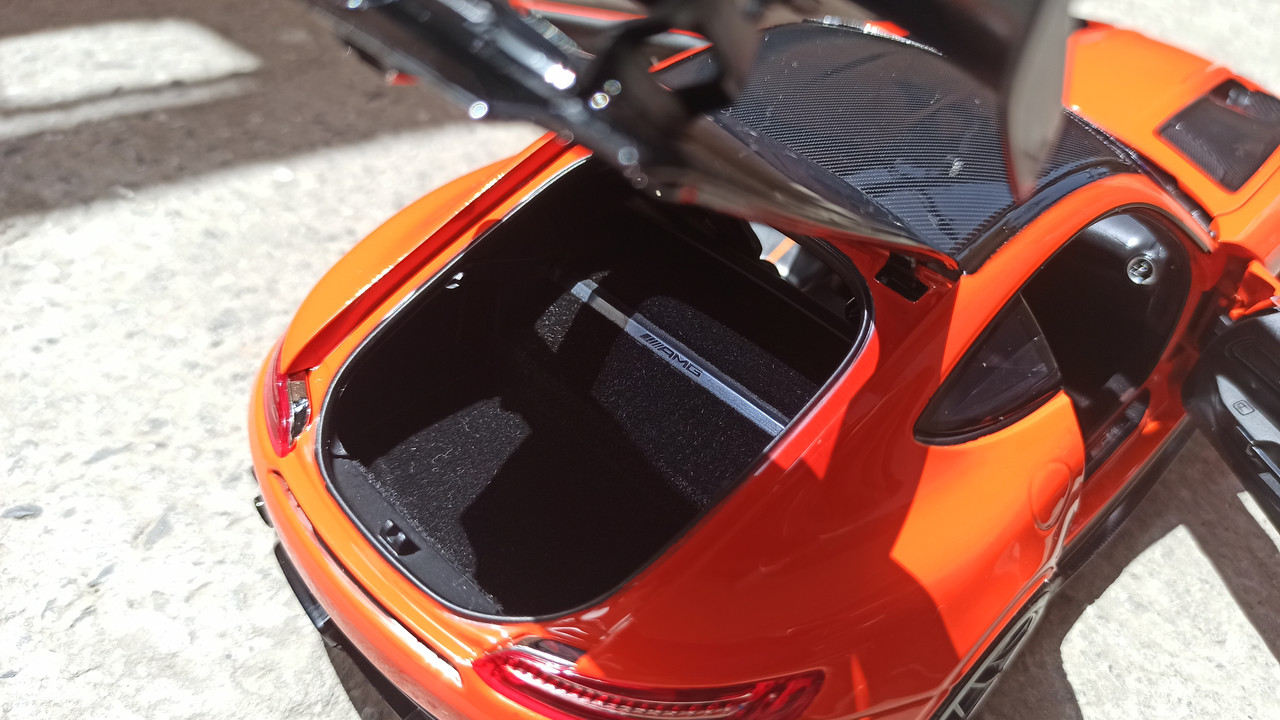 Overall this is a very decent effort from Norev as we have grown accustomed to expect from this brand. The price of 129 EUR is on the upper end of reasonable, but everything is nicely made, indeed. Especially considering much more expensive models which are even completely sealed. At least with this one you can "experience" the car. If you collect sports cars or Mercedes diecast models or just love this one, it's definitely a recommended buy.