Today we check out another interesting diecast model. The 1992 Ford Bronco by Greenlight. One that rocks the official NYPD livery.
This model comes in a stylish box and it wears an official NYPD sticker to show that this is an approved product. Sadly, it doesn't feature the full police equipment in it.
The reason for that is probably to keep some of it a secret. Or just cost-cutting. We don't know.
What we do know is that overall the model is well made. The NYPD livery is nicely applied. The overall shape and stance of the diecast model looks good, too.
There's even a removable roof for the back portion of the Bronco. Thus you can rock it as an open pickup or as a closed one. It also seems like a perfect choice for a K9 unit hence why we teamed it with the appropriate figures.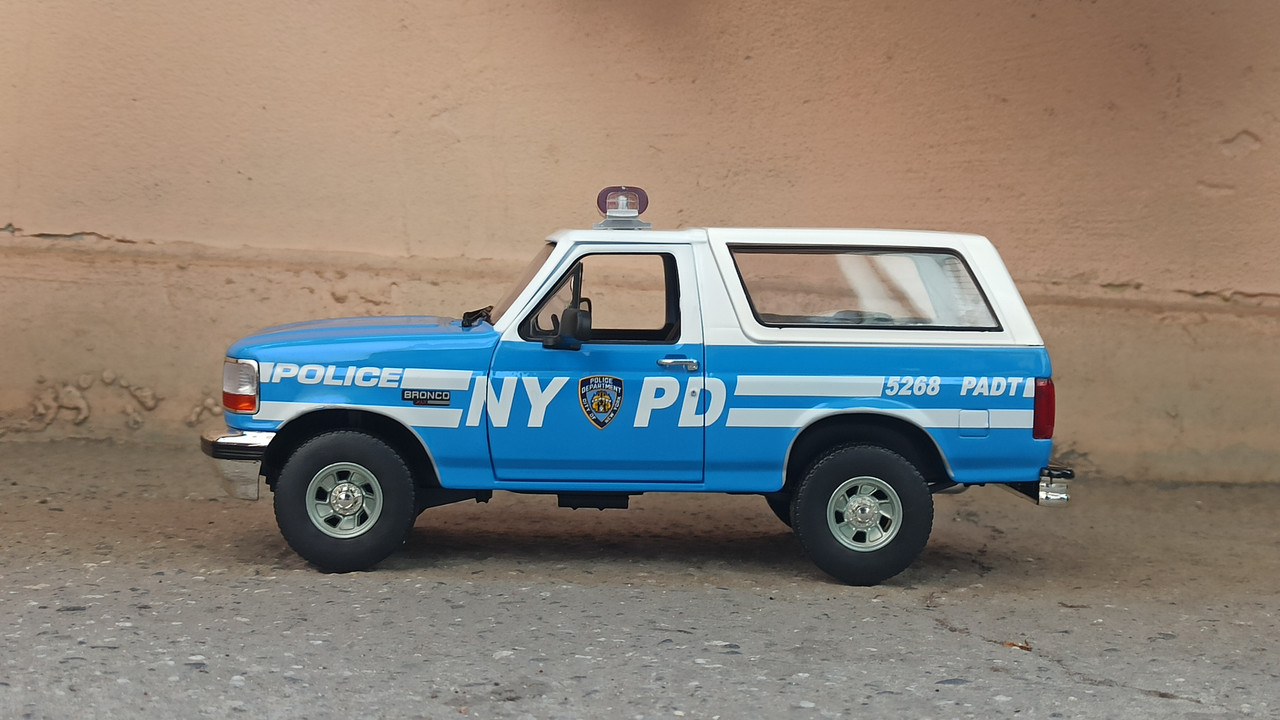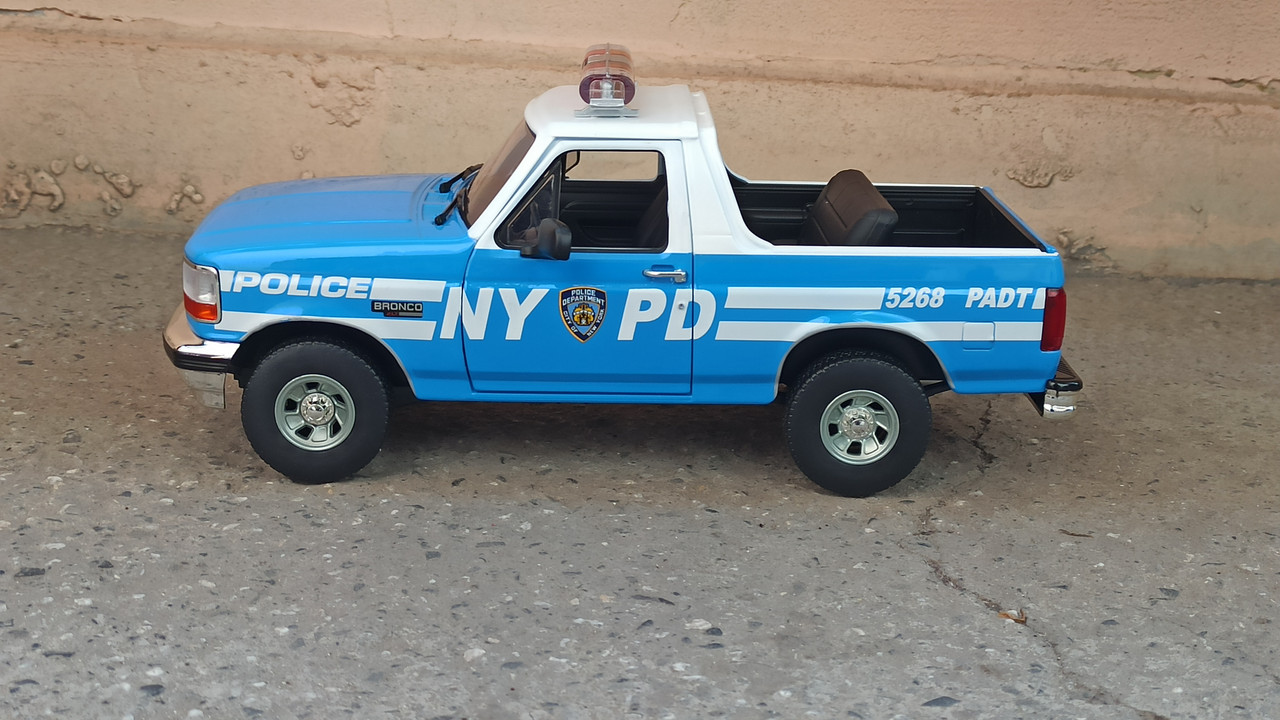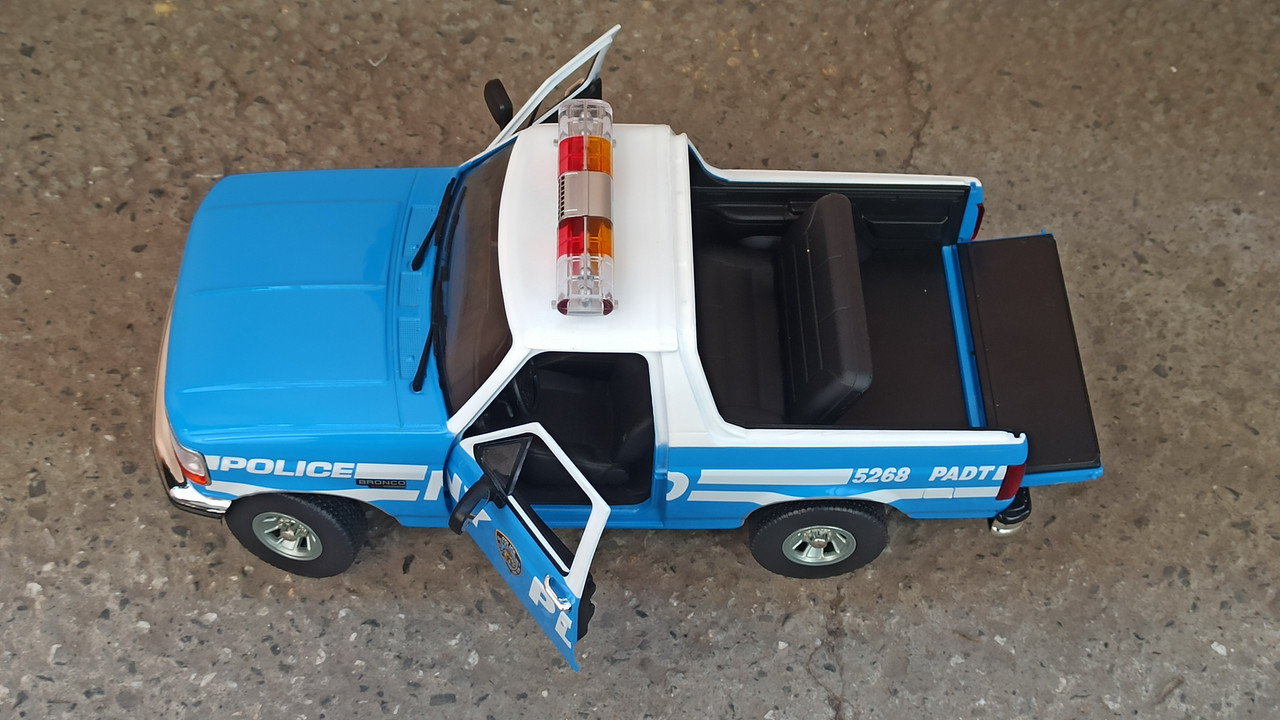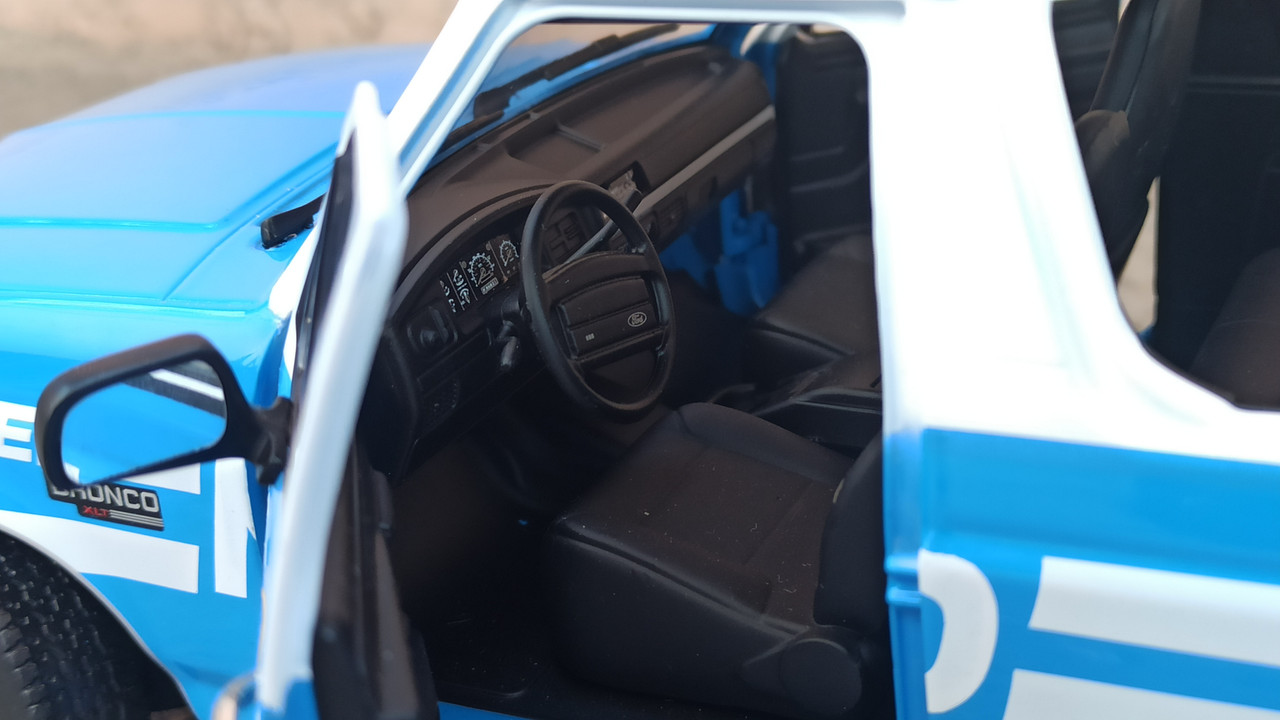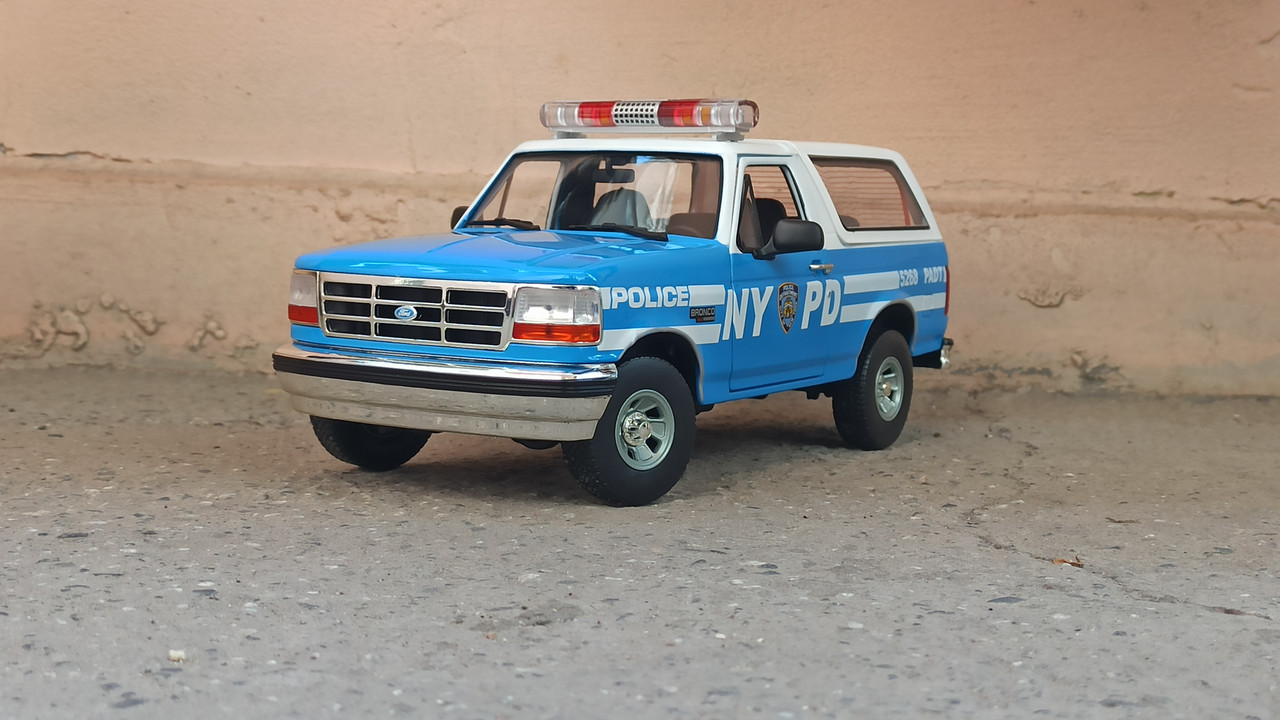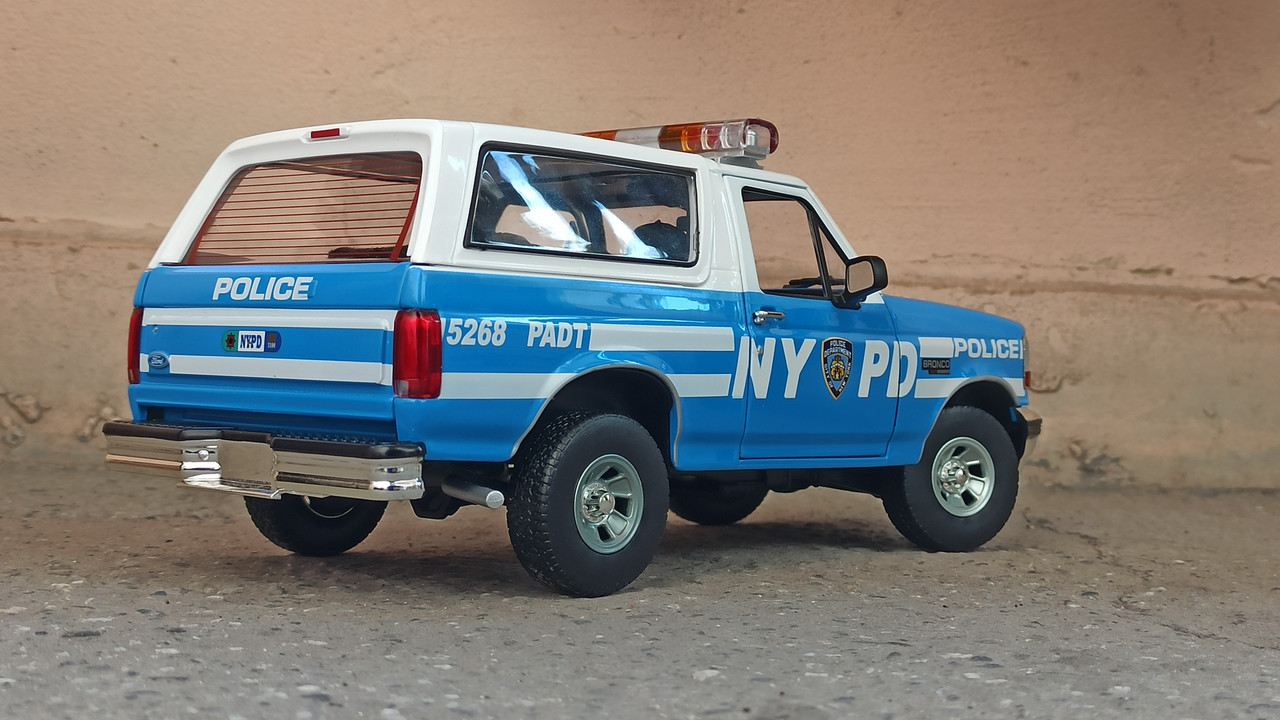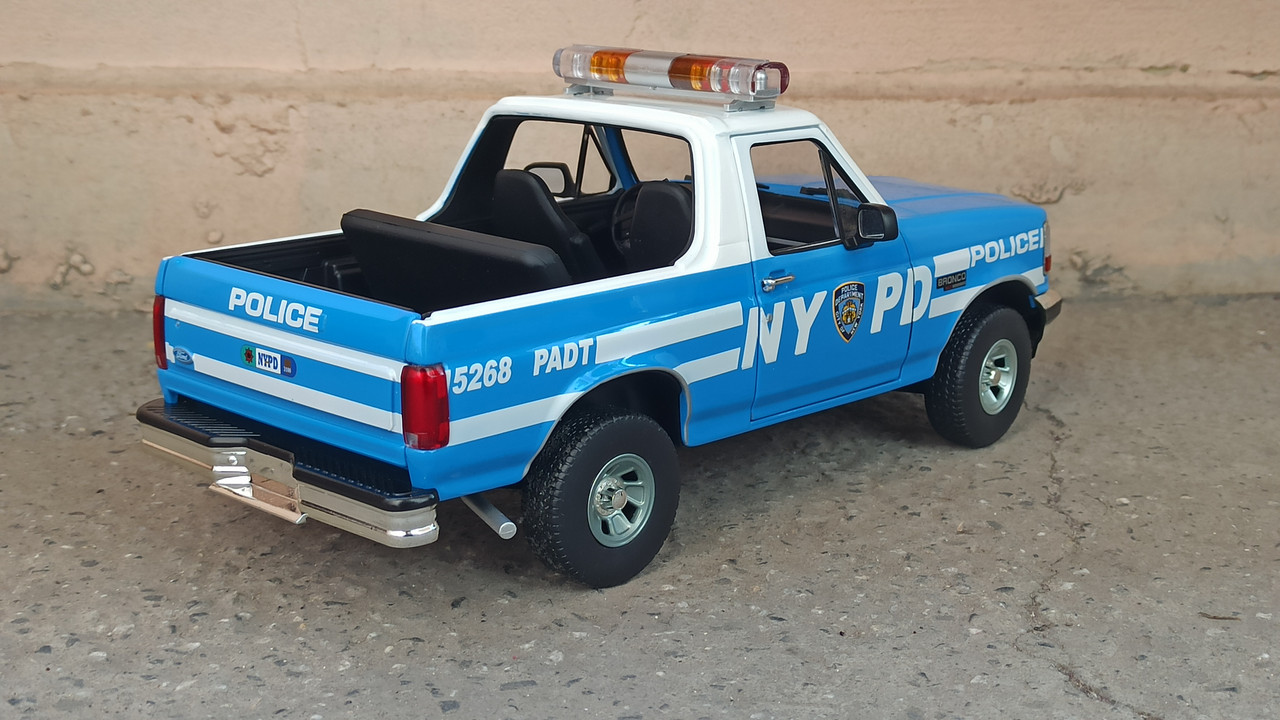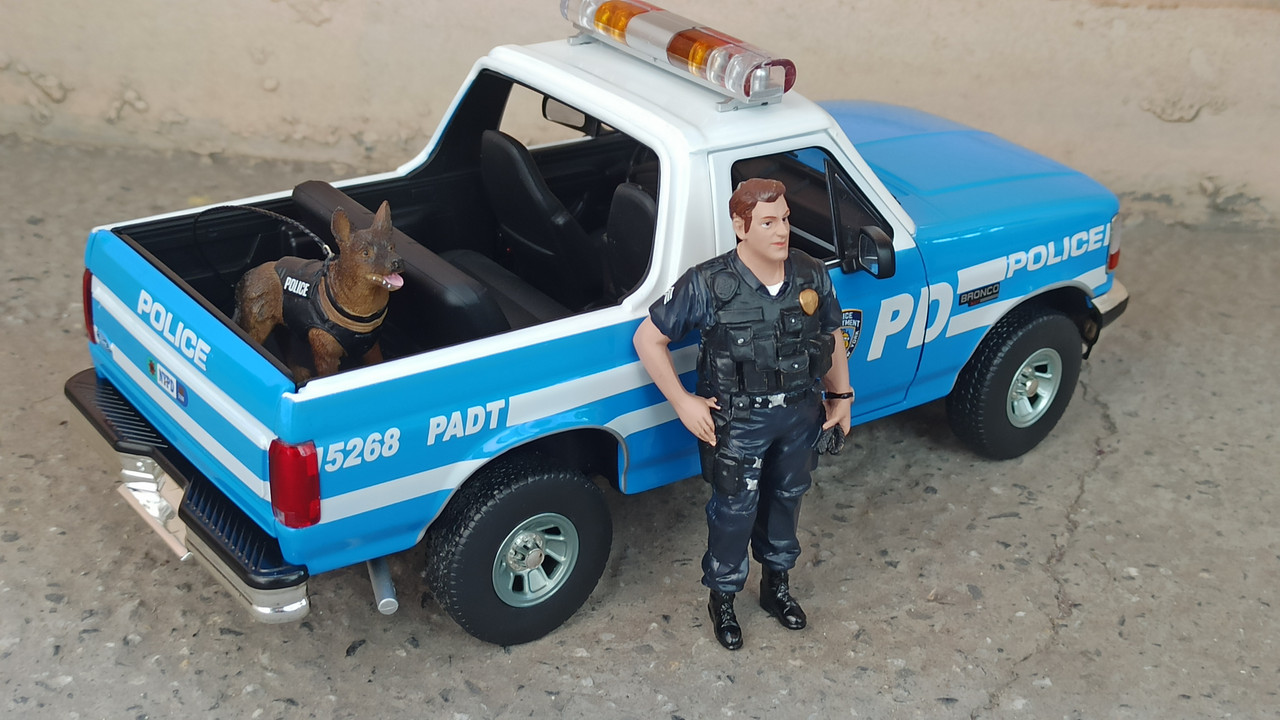 It is definitely a great model if you collect themed diecast vehicles. It is also great for a gift for a fan of police vehicles or if you simply want something a bit more interesting than your typical vehicles.